Client needed bespoke desk-tops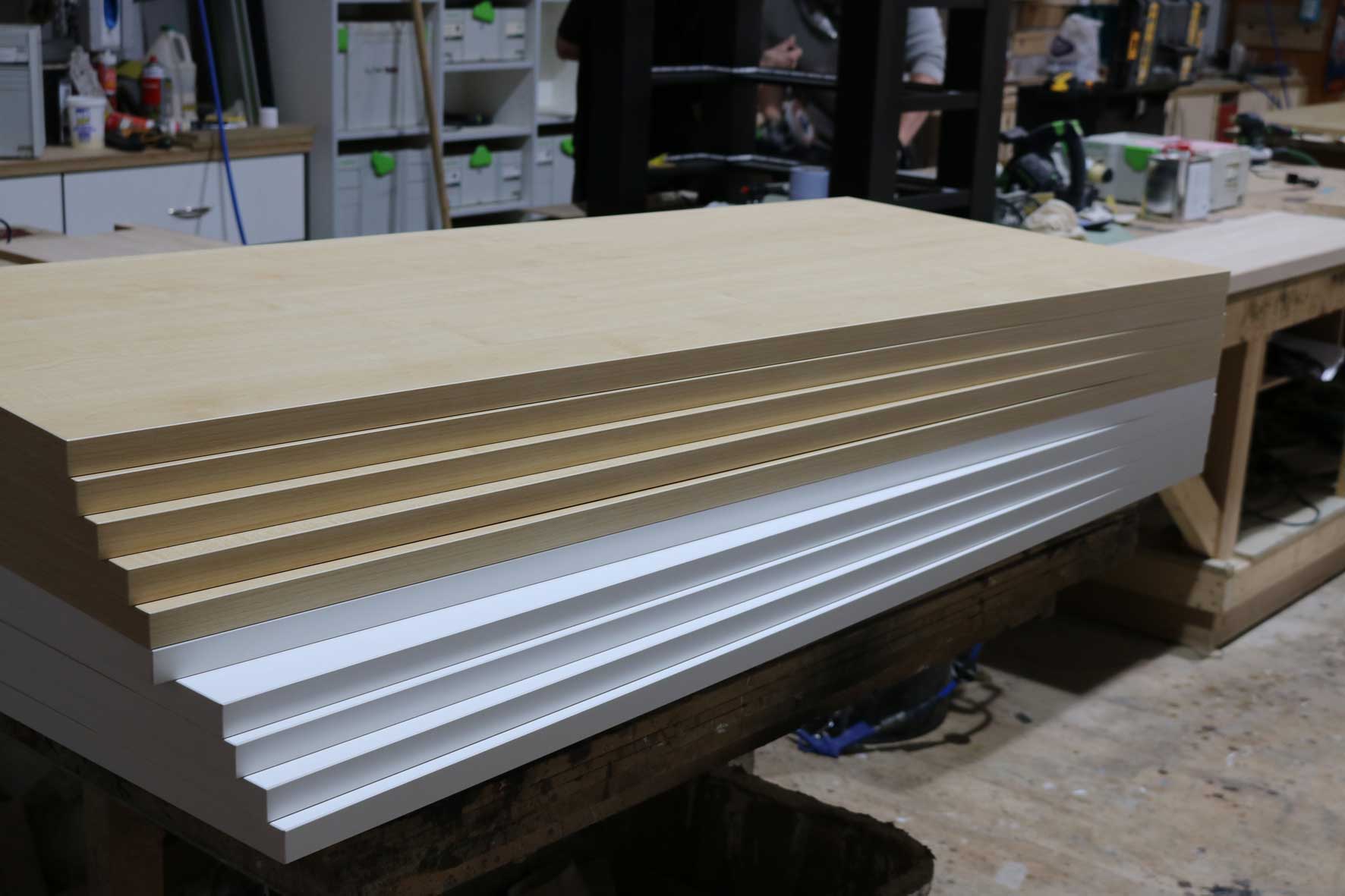 Recently a client asked if we could supply standing desks with special thickness and depth desk-tops. Oh and with cable ports as well. No problem we said. So we got busy in the workshop and they have been supplied and fitted. As you can see thicker than our normal 18mm and also less deep. We think they came up well. So if you need any special alterations to your desk always ask as we can do most things.
Leave a comment
Comments will be approved before showing up.