Second install at Follow The Camino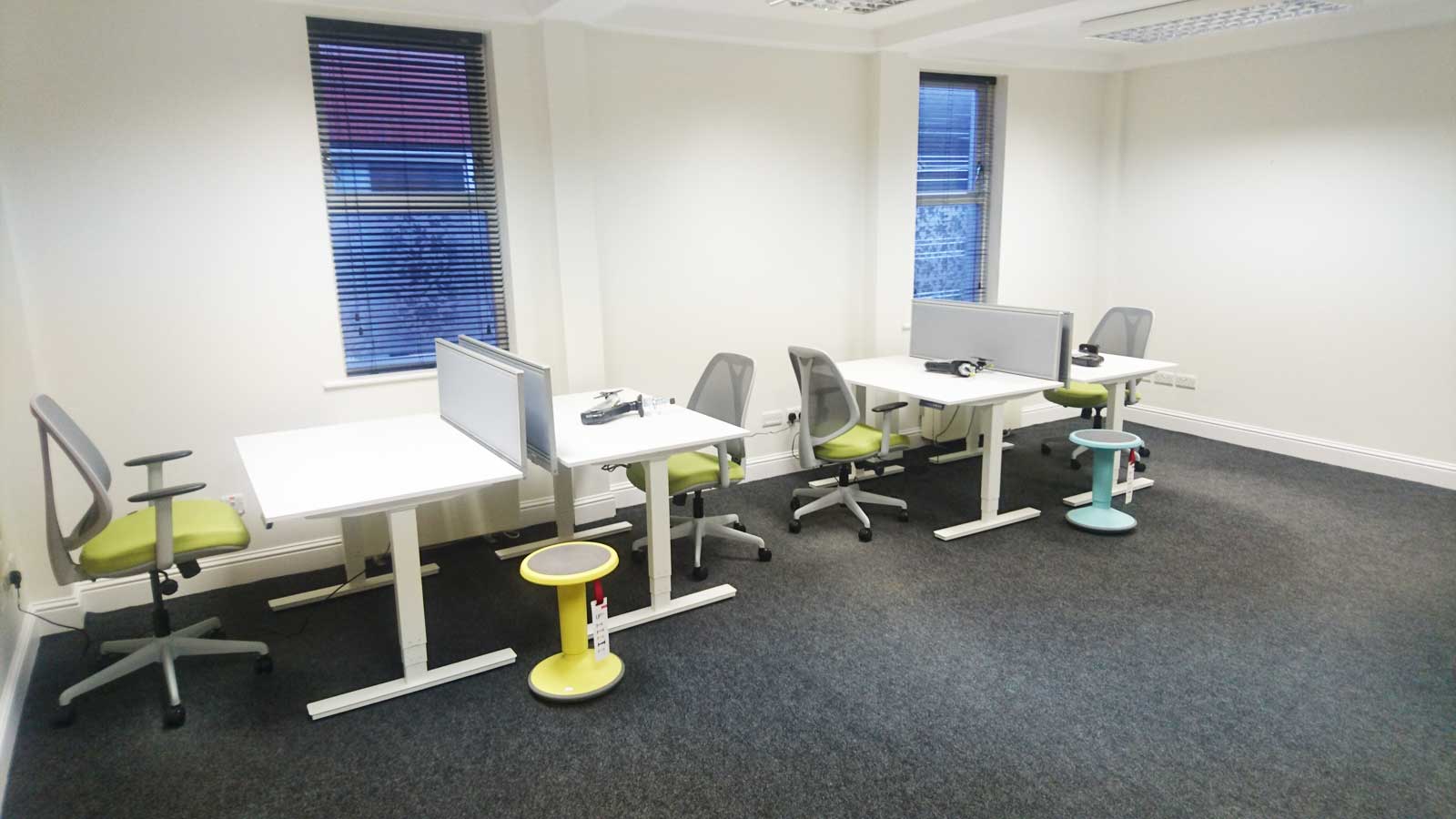 January-March has been crazy busy here at Gostand with a whole lot of installs. We were back to see Umberto and Follow The Camino this time to install some single desks as opposed to bench systems. He has used Series 2 dual motor rectangular leg desks for this install and we persuaded him to add some colour by using a Series 1 M chair in green and a couple of Interstuhl Upis 1 stools. The aluminium screens we covered in Camira Lucia in Slip. This is only a small part of the install which ranged over 3 floors and 5 offices. We also put some folding conference room tables in for him leaving him with a flexible multi-purpose space.
Leave a comment
Comments will be approved before showing up.