Install success at Follow The Camino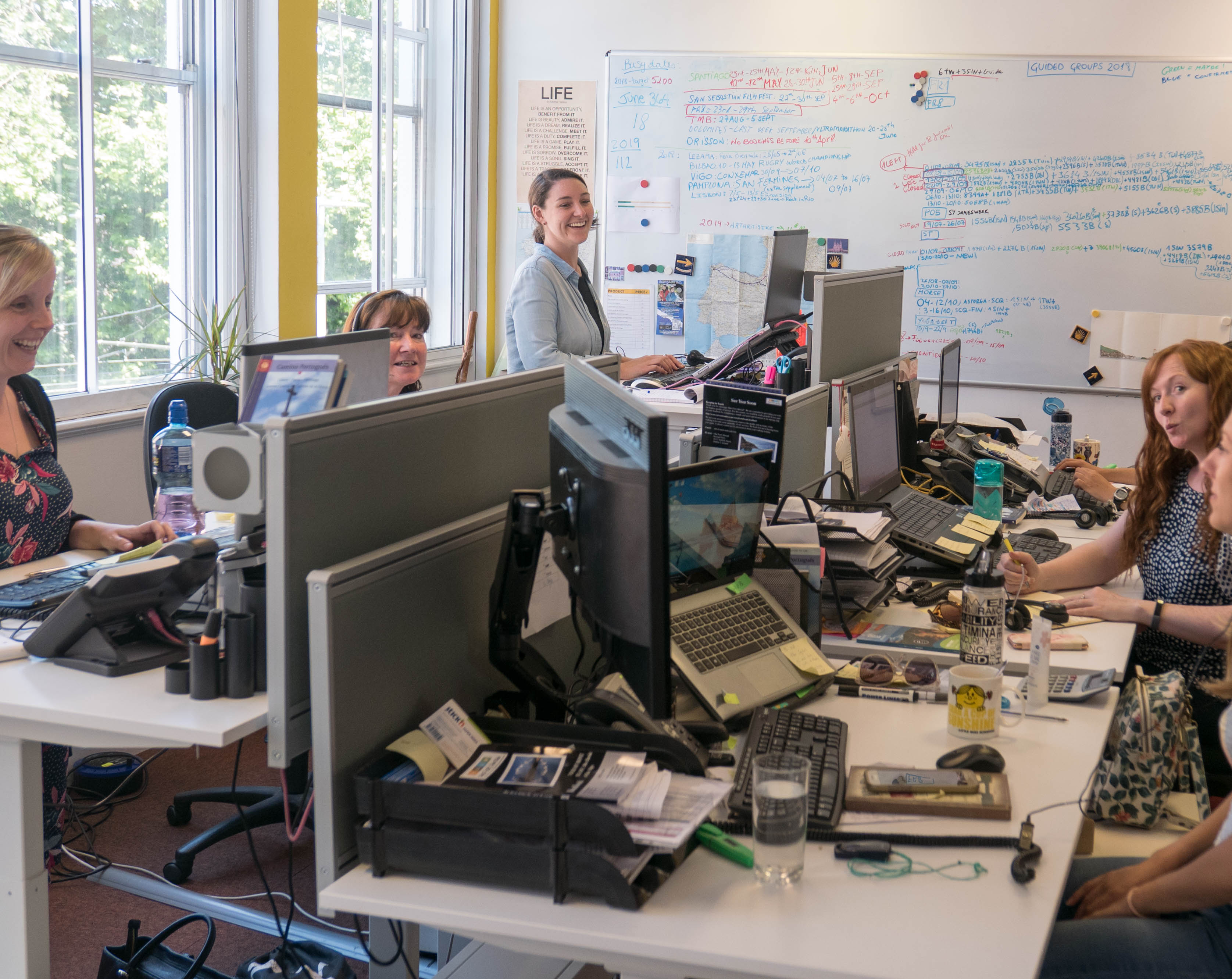 We recently had the absolute pleasure to work with Follow the Camino who are a specialist holiday provider organizing trips along the various Camino paths in Spain, Portugal and France. The guys from Follow the Camino were all in work on the day of the install and so we had to work around them to get the job done. They were not long getting onto their new desks and getting standing.
The team at Follow the Camino were fantastic fun and while we were building their new furniture we could hear them booking trips for clients from all over the world in any number or languages. They certainly know their stuff. You can find them by following this link  www.followthecamino.com
Unbeknownst to us is they had set up a time lapse camera for the install and so in glorious technicolor you can see us installing the benching systems with screens, monitor arms and ergonomic stools by following this link  https://www.facebook.com/Followthecamino/videos/10155783719168337/ 
If you have any questions about the office products used in the install or have an inquiry please do not hesitate to get in contact with us at info@gostand.co.uk
Leave a comment
Comments will be approved before showing up.